W

e deliver, set up & staff the Photo Booth at your event so that you can Create the Memories!
How it Works:
Create the Memories Staff will set up the booth and since it is fully automated, all your guests have to do is walk inside, press a button, and strike a pose!
The booth will guide your guests with both on-screen instructions and an audible count down for each snapshot. The booth will then take 4 or 6 pictures and print them out as the classic 2″ x 6″ photo strips, or a standard 4″ x 6″ photo with 4 or 6 pictures on them along with the custom banner for your event.
(These options are chosen when you reserve your Photo Booth.)
Your guests will then exit the booth and pick up their prints on the side of the booth just seconds after they finish.
Fully Automatic Operation
Simple and Easy to Use
Each Photos Prints in Just Seconds
You Pick the Photo Layout & Logo ( See Layouts )
Customizable for Your Event including texts, colors & fonts
An appropriately dressed attendant will be on site for the duration of the rental
4ft x 6ft area to setup
Approximately 10 ft from a standard 110V electrical outlet
Paved walkway, elevator access, or ramp to access set up location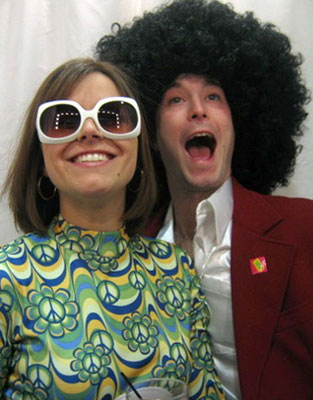 Fully Automatic Operation
1.   Grab some props  2.   Press a button  3.  Strike a pose   4.  Pick up your photo
1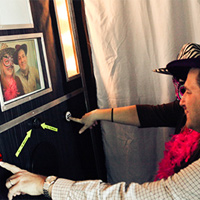 2
3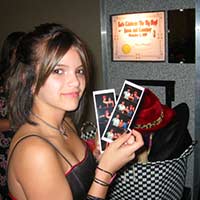 4